Happy February!
There's only 9 days left until Valentine's Day, how's everyones Valentines Crafts coming along?! I still have alot left to make.
Today I want to share a different kind of Valentine project I made. I didn't use traditional Valentine colors, in fact, I didn't even use a Valentine paper line! I used the oh so beautiful Victoria Gardens line by Echo Park.
Warning: This post is picture heavy.
This corset heart with wings is a gift box! Can you guess what's inside?
Yeah, I think you're supposed to read the card before you open the gift right? It's the nice thing to do!
The rose is from Crush On You Boxes SVG Kit by SVG Cuts - the leaves are just some extra green hearts I had leftover from the gift box.

The corset heart is made up from a heart from the Love Me Do Collection Kit and the freebie svg file Lover's Lace (both from SVG Cuts) - I just broke apart the heart and welded the lace on in SCAL3. I also had to break apart the hearts on the lace so I could rotate them to be the way I needed them to be.

Now it's time to unlace this heart - you want a peek at the gift inside right?
Ha! Not yet! Yeah, I tricked ya! Ok, grab that piece of twine and unravel it from that cute lil pink heart and pull that door open...
The heart shaped box is from the Love Me Do Collection Kit @ SVG Cuts. I just added a small heart in the middle of all the heart top files so I could make a window.
Yep... Candy!!!! Probably just as you suspected from the beginning of this post.
Well, you could have just opened the box the regular way, but come on! Wasn't this way more fun?!?
Hope ya liked my Valentine candy gift box!
- Kim
Electronic Cutting Machine:
eCraft by Craftwell
Cutting Program:
SCAL3 by Craft Edge
SVG Files:
SVG Cuts
- Love Me Do SVG Kit; Jamie's Favorite Things; Lover's Lace - Free SVG file from 01.10.10; Crush On You Boxes SVG Kit
White Cardstock: Recollections
Patterned Cardstock: Victoria Gardens by Echo Park - (these are digital paper downloads from JessicaSprague.com that I printed out on white cardstock)
Alphas and Elements: Victoria Gardens by Echo Park - (these are digital alpha and elements downloads from JessicaSprague.com that I printed out on white cardstock)
Twine: The Twinery
Ribbon: Offray
Heart Brads: Creative Impressions (available at ACOT)
Markers: Copic Ciao
Adhesives: Scotch Quick Dry Glue; Pop Dots; Glue Dots; Scotch ATC Gun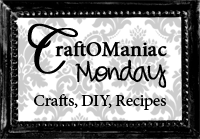 Linked up at Paper Issues